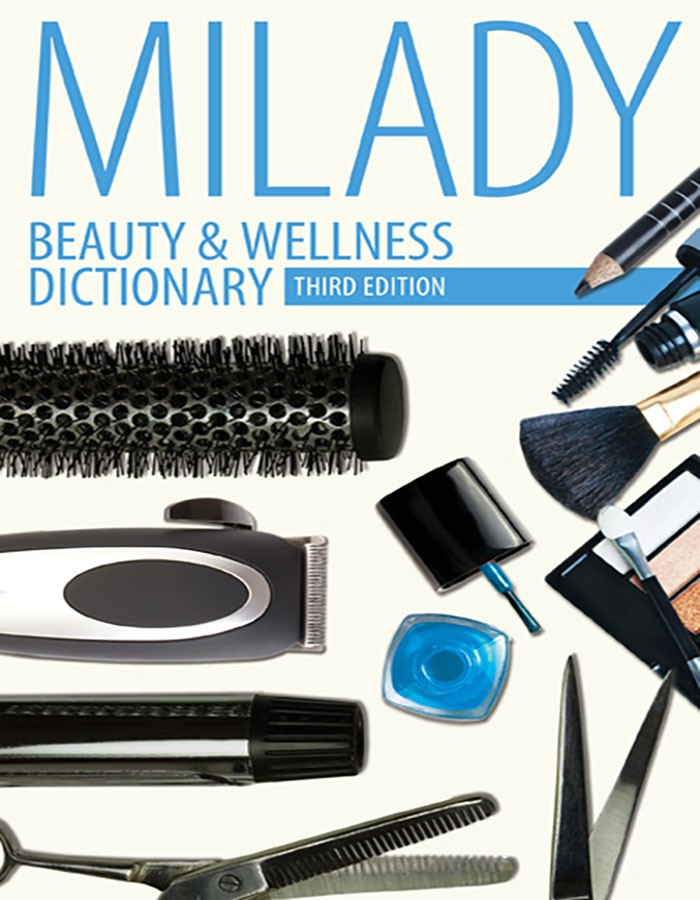 The Beauty & Wellness Dictionary for Cosmetologists, Barbers, Estheticians, and Nail Technicians, is a comprehensive, easy-to-use, A to Z reference of beauty and wellness-related terms. This edition features hundreds of updated definitions, providing their meaning as well as application in areas such as anatomy, cosmetic chemistry, electricity, dermatology, esthetics, hair, nutrition, and all the fields that collectively make up the beauty and wellness industry. In addition to 150 color photos and 40 illustrations throughout, the Appendix also has 24 tables, charts, and detailed anatomical drawings for the user.
Author: Milady
Full-color images add a visual aspect that helps demonstrate the associations and meanings of terms.
Pronunciation guide ("sounds like") now includes all terms, giving users the confidence to use new and unfamiliar terms.
Charts of metric conversions, vitamins, and minerals present the user with an extensive, one-source reference.
Anatomical illustrations add a textbook dimension that offers a deeper comprehension, well beyond that of a mere dictionary.
360 pp., 5½" x 8½", Softcover, ©2014
eBook ISBN: 9780357236918
List Price: $53.95 USD